One Million Leaders Asia (OMLAS) is a flagship program of NELIS – Next Leaders' Initiative for Sustainability.
Vision
Our vision is to empower one million nexgen leaders and social innovators for a better and more sustainable Asia by 2030.
Mission
This mission is to connect, empower and inspire nextgen leaders in Asia by providing them with a platform and the necessary skills to make a positive impact in their communities and countries.
Team
Boon Liang Loh
Boon is one of the directors of the Singapore local chapter of NELIS. He was a former lecturer of English language from National University of Singapore and has published research in the Astrophysical Journal. Currently, he is the managing editor of a self-founded company, Boon Editing. He began his journey in sustainability in 2017, when he began making regular monthly donations to the WWF (World Wide Fund for Nature), a global charity for nature conservation. In 2018 he created 3 public groups on Facebook and meetup.com to regularly share events, articles and videos related to environmentalism and sustainability. The aim was to build local and global online communities that are interested in these topics, and spark discussions and connections among people who wish to build a better world. Since taking on his role at NELIS Singapore in 2021, he hopes to help inspire more people to start their own initiatives for sustainability. As part of the OMLAS organising team, Boon is keen to help the youth of Asia.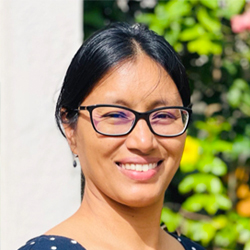 Harshana Shrestha
Harshana is a Civil Engineer, specializing in Water Engineering and Management. She has more than 15 years of experience in community projects in rural Nepal and also in Bhutan.
She is currently engaged in Engineering without Borders Australia in Vanuatu, where she is supporting the development of climate change and disaster resilient solutions to improve the livelihood of the communities. Apart from this, she is also a member of Women in Engineering Pacific and Timor-Leste group. She inspires young women to take up STEM (Science, Technology, Engineering and Math) subjects in school and work.
She is dedicated to promote sustainable, nature-based solutions. She is one of the founding members of the Nepal local chapter of NELIS. She has joined the OMLAS organising team and the NELIS Nepal team to connect, inspire and empower the youth of Asia.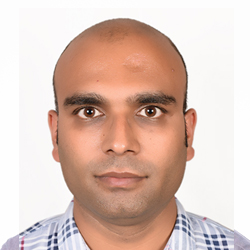 Rajan Subedi
Rajan Subedi has more than 12 years of experience of working with International Development Organizations in the field of Disaster Risk Management, Climate Change, and Transboundary Water Governance. His expertise includes project management, fund management, partner management, and multi-stakeholder facilitation. He has also worked in the technical group formed by the government of Nepal in 2016 to revise the Local Disaster Management Planning Guideline of Nepal. Currently, Rajan is with Oxfam as a River Basin Manager as part of the strategic leadership for the Transboundary Rivers of South Asia (TROSA) project, which is operative in Nepal, India, Bangladesh, and Myanmar.
Rajan is one of the founding members of the Nepal local chapter of NELIS. He is also part of the OMLAS organising team, where he is dedicated to work with the younger generation to inspire, connect and empower them in the path of sustainability.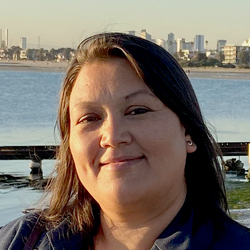 Rashmi Kiran Shrestha
Rashmi Kiran Shrestha is a founder and an executive chairperson of NERICA Group Private Limited. Rashmi has 15 years of research experience in water, food and energy in Nepal and India. Rashmi aims to promote indigenous foods/knowledge, sustainable nature-based solutions and traditional agriculture. Through NERICA Group, she is dedicated to empower rural women farmers to improve their livelihoods.
Rashmi is also a founder of the Nepal local chapter of NELIS and a coordinator for the OMLAS program. She believes that if the youth of today are rightly empowered and inspired, there is a hope for the future of this planet.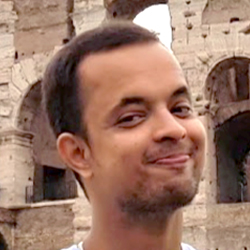 Shashwat Dhungana
A civil engineer with specialization in Water Resources Engineering, Shashwat is following his dream of putting whatever he has learned into the benefit of people around the world. He has experiences ranging from site supervision in construction projects to thorough research work in and outside Nepal. His interests lie in hydrological and hydraulic modelling, remote ensing and GIS (Geographic Information Systems), water quality and wastewater treatment and irrigation agronomy.
Until very recently, he was working as the Research Officer for Water Resources in the International Water Management Institute (IWMI), where he was responsible for, inter alia, assessing crop water requirements for various crops, livestock and fisheries in Myanmar, assessing the water availability in the Upper Ayeyarwaddy River Basin in Myanmar in current and future climate scenarios, and exploring the Community Water Model developed by the International Institute for Applied Systems Analysis, Austria.
Shashwat is one of the founding members of the Nepal local chapter of NELIS. As an OMLAS team member, he looks forward to contributing to the vision of OMLAS in Asia.
Board Members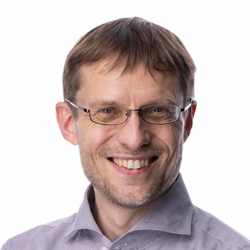 Peter David Pedersen
Peter is a Co-founder and Executive Director of NELIS (Next Leaders' Initiative for Sustainability), and currently a Professor of Sustainability and Innovation at Shizenkan University, Tokyo. He was born in Denmark and has been a resident of Japan for 30+ years. Peter is dedicated to empowering the next generation of sustainability leaders, both in corporations and in the global NELIS community.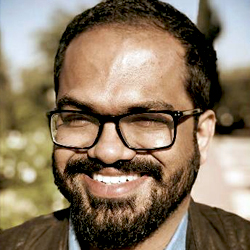 Shravan Shankar
Shravan is a Co-founder of Climake, a growth platform for early-stage climate tech startups in India to access markets and innovative financing options. He has over 13 years of experience working in sustainable development with organisations across Asia and Europe, and in developing national policies in India and Sri Lanka.

He is also a Co-founder of AtWorks, an impact entrepreneurship ecosystem builder that has worked with over 400 startups. AtWorks was recognised as a circular economy solution for India by the Ellen MacArthur Foundation. Shravan has also been recognized with a National Award on Smart City Solutions by the government of India.

;