Anil Keshary Shah
After a career in banking spanning 31 years, during which he served as the Chief Executive Officer of two banks for 17 years, Anil Shah established Lead Nepal Inc., an organisation with the vision of 'Crafting Leaders'. In addition to his stellar banking career, Mr. Shah is also a youth icon, mentoring youth across Nepal by sharing his experiences and propagating value-based leadership. He was the first Nepali CEO of Nepal's first joint venture bank, Nabil Bank, and successfully led the bank to become the no. 1 financial institution in Nepal, successfully realising its vision to be the nation's 'Bank of 1st Choice'. He then established and headed Mega Bank with the vision of establishing a bank for all strata of Nepali society with the vision of 'Being the Bank for Every Nepali for Ploughing to Power'. Today the bank is one of the biggest financial institutions in the nation. Now Mr. Shah provides learning experiences to companies, political parties, bureaucrats, armed forces and students to enable them to be better leaders. He is an prominent figure in Nepal who is looked up to by people of all ages and across all strata of society for his vision, clarity of communication and value-based leadership.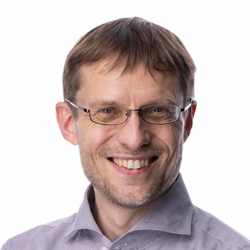 Peter David Pedersen
Peter is a Co-founder and Executive Director of NELIS (Next Leaders' Initiative for Sustainability), and currently a Professor of Sustainability and Innovation at Shizenkan University, Tokyo. He was born in Denmark and has been a resident of Japan for 30+ years. Peter is dedicated to empowering the next generation of sustainability leaders, both in corporations and in the global NELIS community.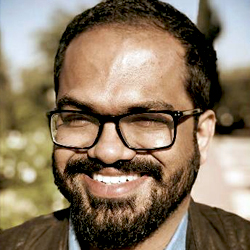 Shravan Shankar
Shravan is a Co-founder of Climake, a growth platform for early-stage climate tech startups in India to access markets and innovative financing options. He has over 13 years of experience working in sustainable development with organisations across Asia and Europe, and in developing national policies in India and Sri Lanka.
He is also a Co-founder of AtWorks, an impact entrepreneurship ecosystem builder that has worked with over 400 startups. AtWorks was recognised as a circular economy solution for India by the Ellen MacArthur Foundation. Shravan has also been recognized with a National Award on Smart City Solutions by the government of India.