Boon Liang Loh
Boon is one of the directors of the Singapore local chapter of NELIS. He was a former lecturer of English language from National University of Singapore and has published research in the Astrophysical Journal. Currently, he is the managing editor of a self-founded company, Boon Editing. He began his journey in sustainability in 2017, when he began making regular monthly donations to the WWF (World Wide Fund for Nature), a global charity for nature conservation. In 2018 he created 3 public groups on Facebook and meetup.com to regularly share events, articles and videos related to environmentalism and sustainability. The aim was to build local and global online communities that are interested in these topics, and spark discussions and connections among people who wish to build a better world. Since taking on his role at NELIS Singapore in 2021, he hopes to help inspire more people to start their own initiatives for sustainability. As part of the OMLAS organising team, Boon is keen to help the youth of Asia.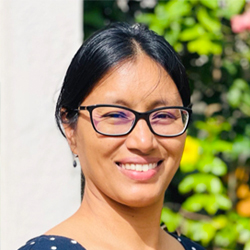 Harshana Shrestha
Harshana is a Civil Engineer, specializing in Water Engineering and Management. She has more than 15 years of experience in community projects in rural Nepal and also in Bhutan.
She is currently engaged in Engineering without Borders Australia in Vanuatu, where she is supporting the development of climate change and disaster resilient solutions to improve the livelihood of the communities. Apart from this, she is also a member of Women in Engineering Pacific and Timor-Leste group. She inspires young women to take up STEM (Science, Technology, Engineering and Math) subjects in school and work.
She is dedicated to promote sustainable, nature-based solutions. She is one of the founding members of the Nepal local chapter of NELIS. She is a coordinator for OMLAS Fellowship Program.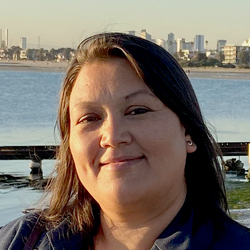 Rashmi Kiran Shrestha
Rashmi Kiran Shrestha is a founder and an executive chairperson of NERICA Group Private Limited. Rashmi has 15 years of research experience in water, food and energy in Nepal and India. Rashmi aims to promote indigenous foods/knowledge, sustainable nature-based solutions and traditional agriculture. Through NERICA Group, she is dedicated to empower rural women farmers to improve their livelihoods.
Rashmi is also a founder of the Nepal local chapter of NELIS and a lead for the OMLAS Fellowship Program. She believes that if the youth of today are rightly empowered and inspired, there is a hope for the future of this planet.