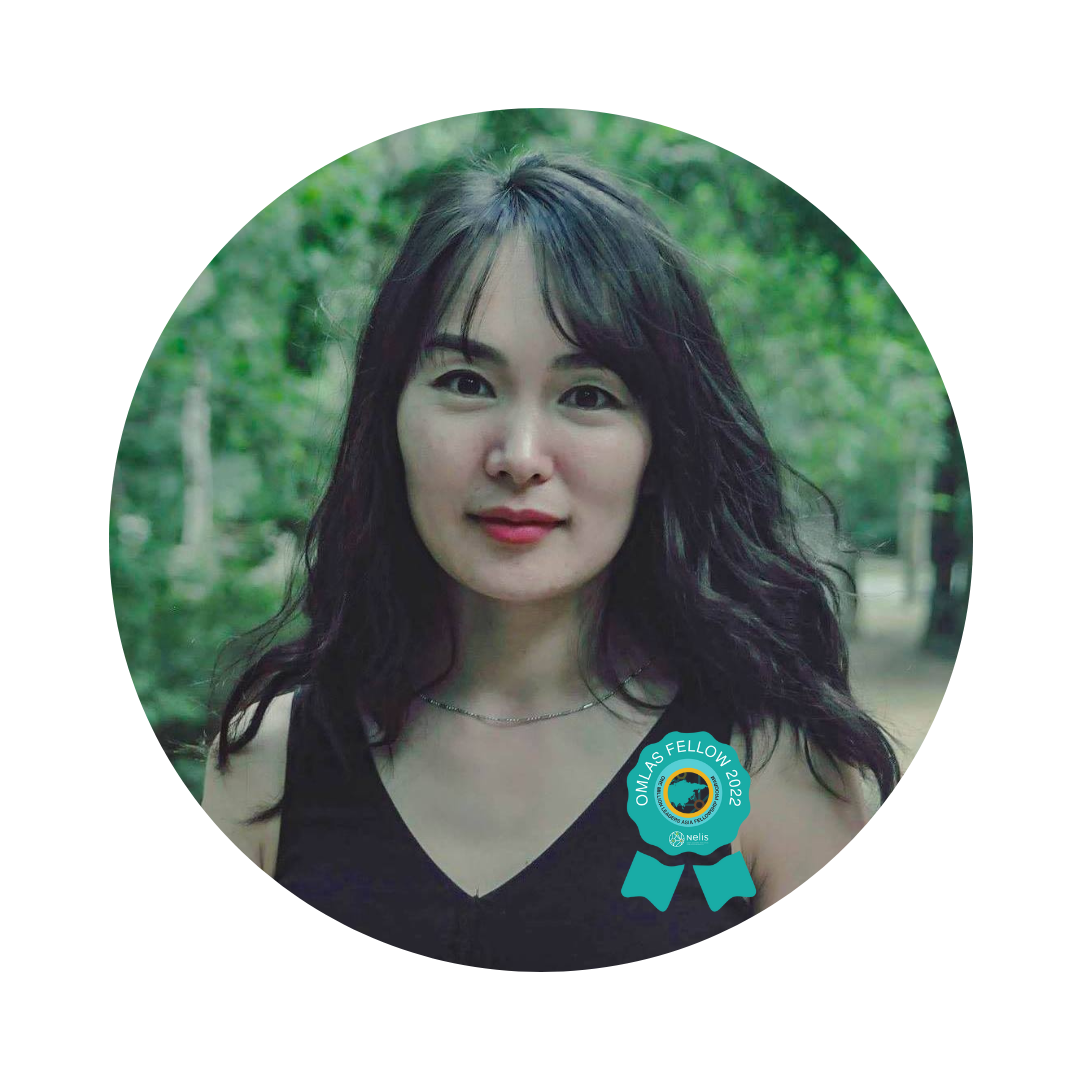 Altantuya Ochirkhuyag, Mongolia
Altantuya Ochirkhuyag is an environmental chemist who completed her PhD study at the University of Szeged in Hungary. She recently returned to Mongolia and is now employed as a full-time researcher at the Mongolian Academy of Science's Institute of Chemistry and Chemical Technology and as a part-time teacher at the National University of Mongolia. In academia, she is working on environmental issues, developing nanotechnology, and conducting advanced material research. She is also actively working to educate the public about environmental awareness, climate change adaptation, and mitigation.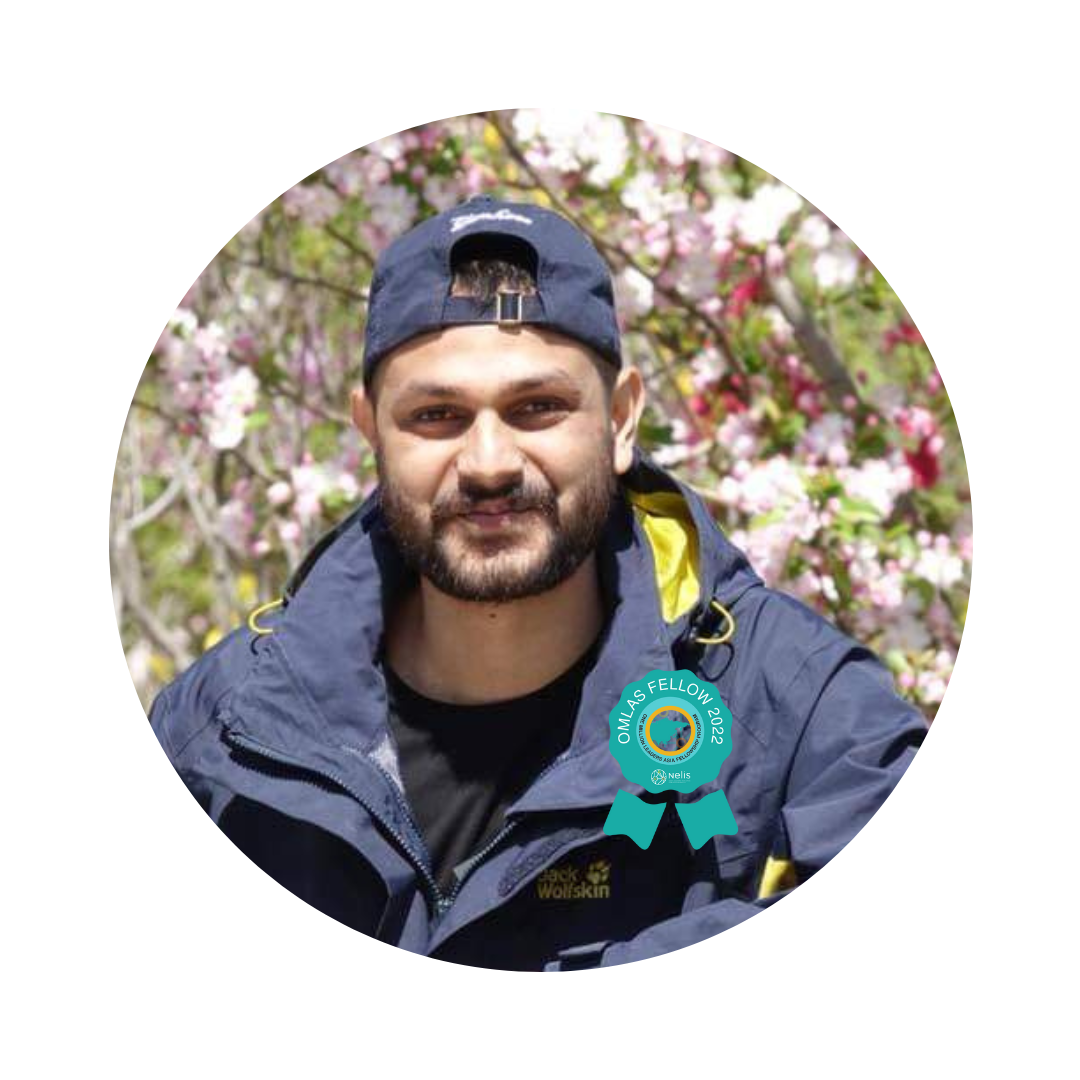 Ayush Raj Gyawali, Nepal
Ayush is an environmentalist and a farmer by profession. He received his master's degree by research in physical geography from the University of Chinese Academy of Sciences.
During his undergraduate studies in Forestry, he was involved in youth-led climate activism, climate policy research, and consultations. Ayush intends to calculate the amount of carbon sequestered in Nepal's wetlands and contribute to the national economy via Carbonfund.
A third-generation farmer, Ayus, has shepherded his family through the transition from conventional to organic farming in search for chemical-free farming and a sustainable approach to rural livelihoods.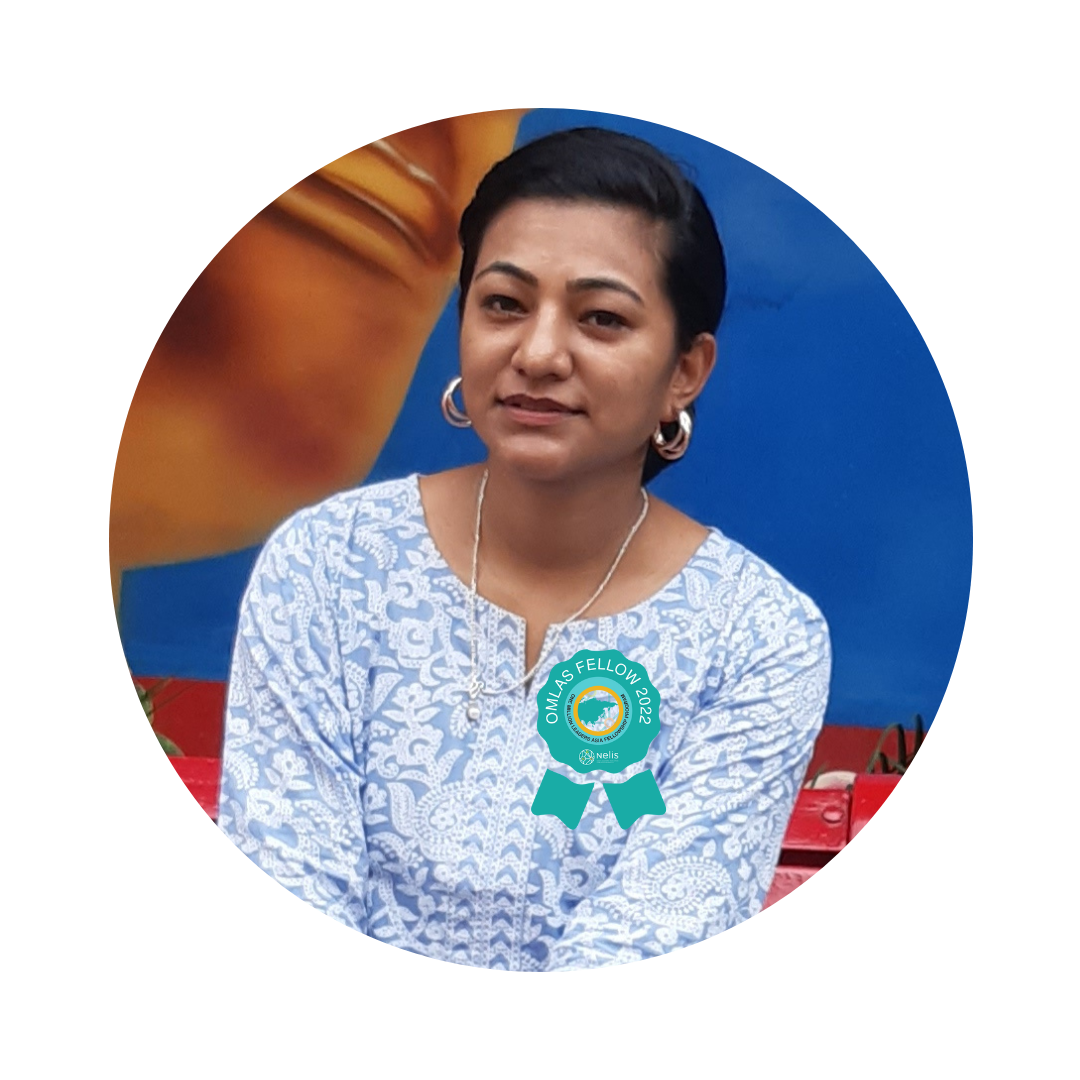 Bibeshna Pradhan, India
Bibeshna holds a Master's degree and an M.Phil. in Geography. She was a recipient of the HI-AWARE fellowship from ICIMOD, Kathmandu, during her M.Phil. After completion, she worked on a project as a Research Associate with SaciWATERS, Hyderabad, India, to carry out research in Sikkim, Arunachal Pradesh, and Nepal. While conducting fieldwork and interacting with the local communities in the Himalayan terrain, she developed a deeper interest to carry out a long-term field-based study to understand the dynamics of the Himalayan water-energy-environment in the world which is massively engaged in hydraulic missions. She has undertaken rigorous training in water projects across the Himalayan Terrain.
Water and environment is a subject which remains close to her heart and forms the core of her academic life. Driven by this interest, she is currently pursuing her Ph.D. at Sikkim University to better understand the socio-environmental impacts of diverting the river flow through a tunnel underneath the mountain to generate electricity in hydropower dams in the Upper Teesta Basin of Sikkim.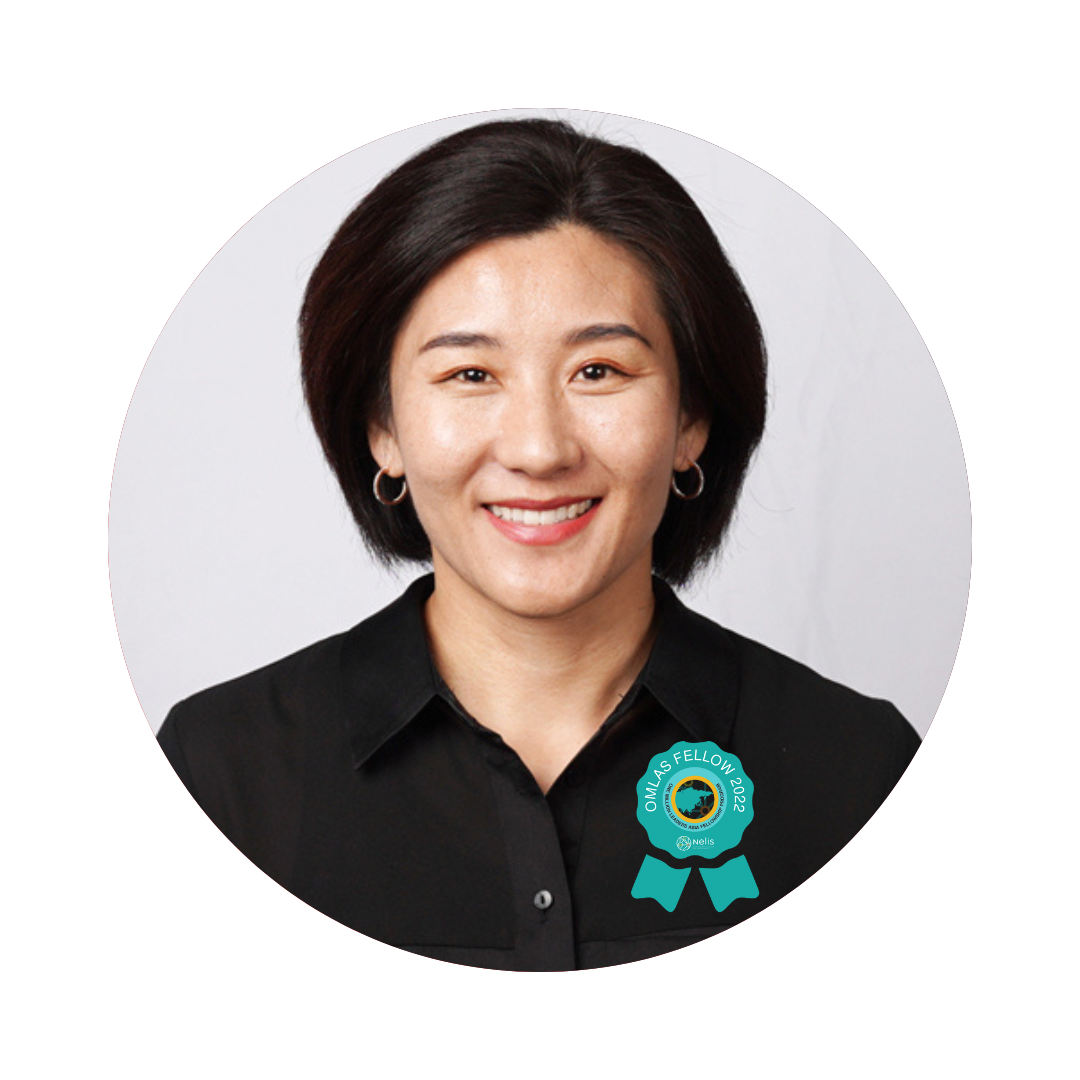 Byambagerel Yondon, Mongolia
Byambagerel specialised in the field of corporate business analysis and communication, content marketing, and marketing research. She graduated from the University of Economics and Finance in Business administration.
Byambagerel was born in Mongolia and grew up in the smallest administrative unit in the Mongolian countryside. With a combination of urban and rural living experiences, she is involved in many social activities, a member of the Women's leadership network, which aims to empower and advocate for women and the Alumni of the Mongolian Family Welfare Association NGO.
An avid reader of books, Byambagerel is enthusiastic about learning about other cultures, and topics about the world. She believes education is the most powerful changemaker. She has professional experience as a book editor and a freelance English translator for Mongolian business management books.
She currently works for a social impact platform that aims to create and develop a space for an easy exchange of knowledge and experience that has a growing user base of lawyers, business consultants, and art and self-development educators.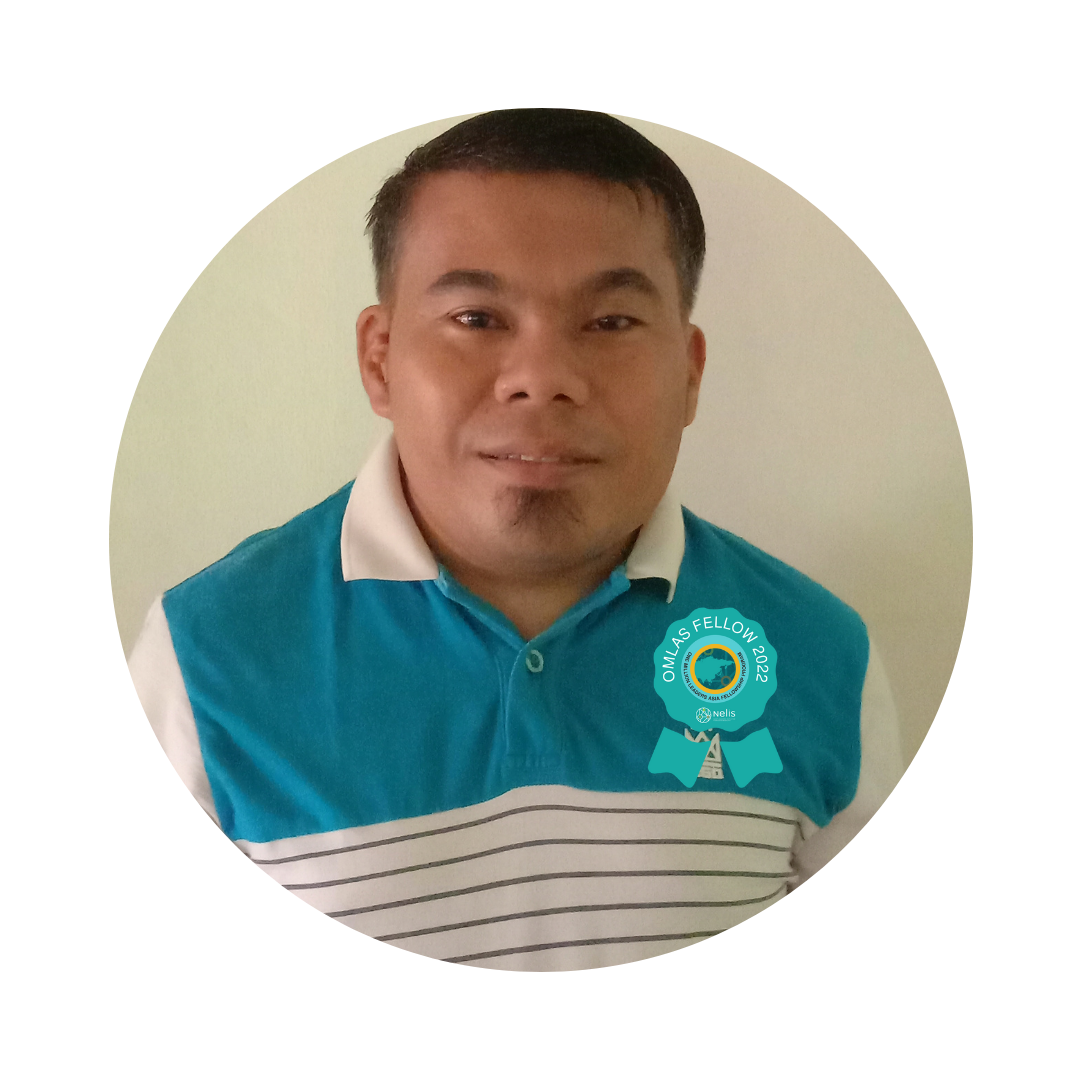 Harison Canteveros Palaran, Philippines
Harison is trained as an IT professional. He has been leading a youth group called Youth for Peace since 2008. He organizes groups of students every summer and trains them to have a basic knowledge of culture and traditions, then deploys them to critical areas/communities for 30 days. The primary motive of the program is to provide young students with exposure to rural tribes, to understand their cultures, languages and traditions and at the same time, to contribute their knowledge and skills to solve issues in their communities. He believes the exchange of knowledge helps to integrate urban youths and rural communities to promote peace.
He also works as an administrator at a church. He has dedicated his life to community service. He aspires to expand his services to a larger network of youths.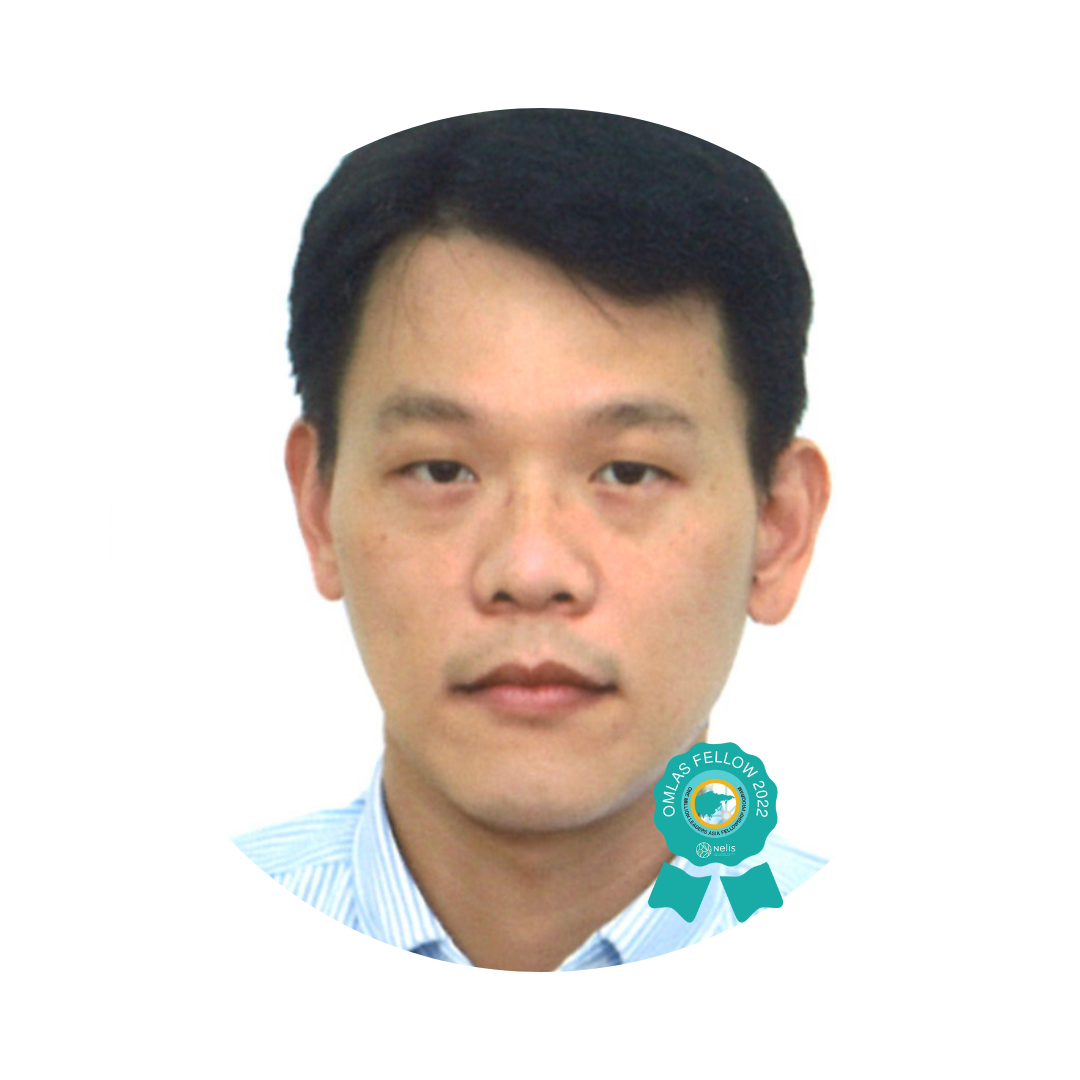 Huang Chih-Ming, Singapore
Eric has 13 years of experience in diversified domain projects and maintenance work in Civil/Railway/Facilities Management from medium to large-scale industries.
He has a strong passion for environmental sustainability and community building. He has a professional interest in sustainability and a strong personality for learning new things and implementing change through innovations in processes and procedures.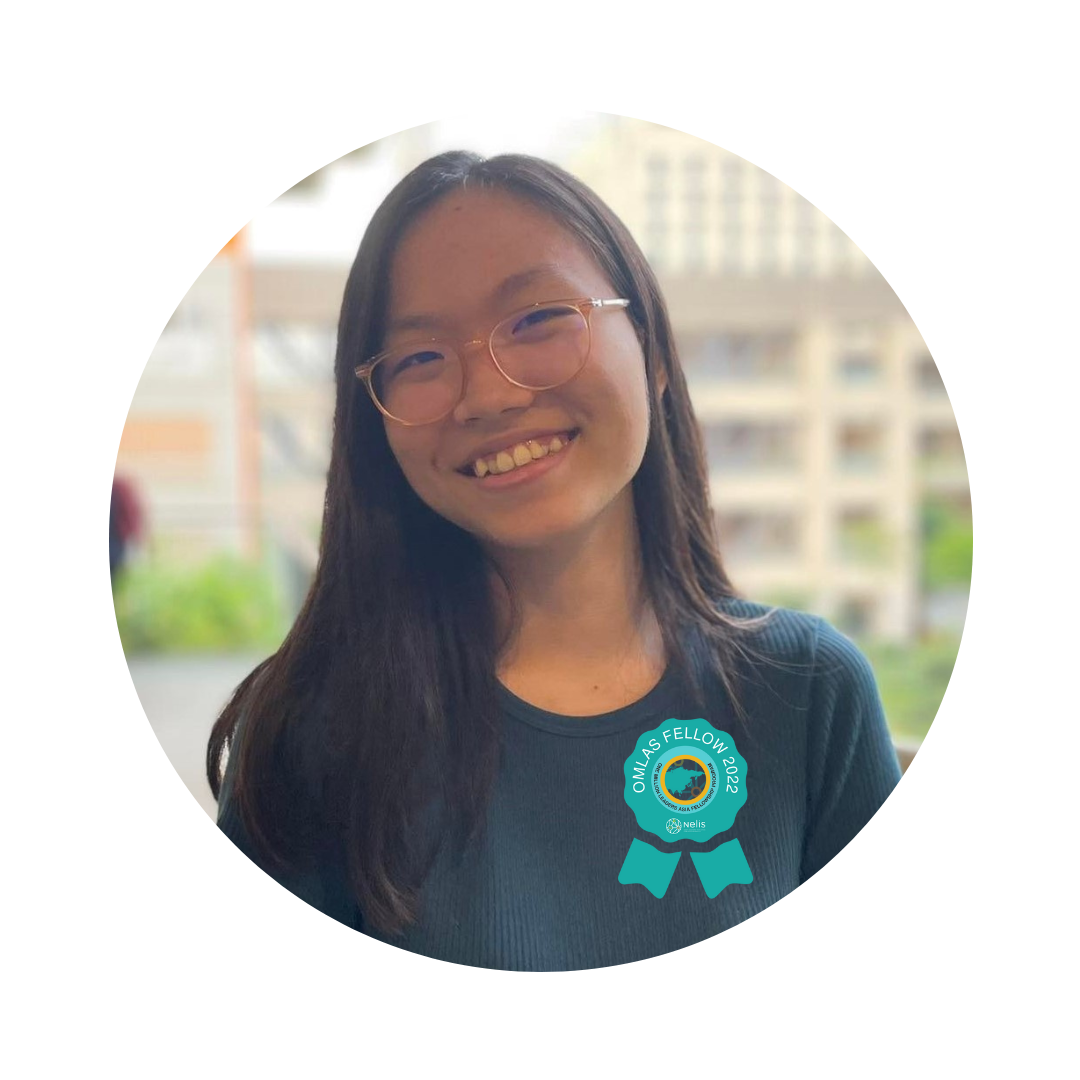 Jasmine Kimberly Ngo, Philippines
Jasmine is Chinese by blood but Filipino by heart. She has always been searching for her place as a "foreigner" in her home country, simultaneously living with two cultures. Never did she think that she would find her niche in social innovation.
She is currently a grade 12 Science, Technology, Engineering, and Mathematics (STEM) student at Makati Hope Christian School and aspires to be a social innovator. MakeSense's Hackathon Program inspired her to push her boundaries further. Her idea made it to the top 20 in the program, and she qualified for the MakeSense Academy Sprint. Not only is she a part of numerous youth organizations, but she is also starting her soon-to-be organization focusing on mental health.
Along with her passion for social change, she advocates for the environment, gender equality, education, mental health, and many more areas - anything that involves serving justice for the oppressed.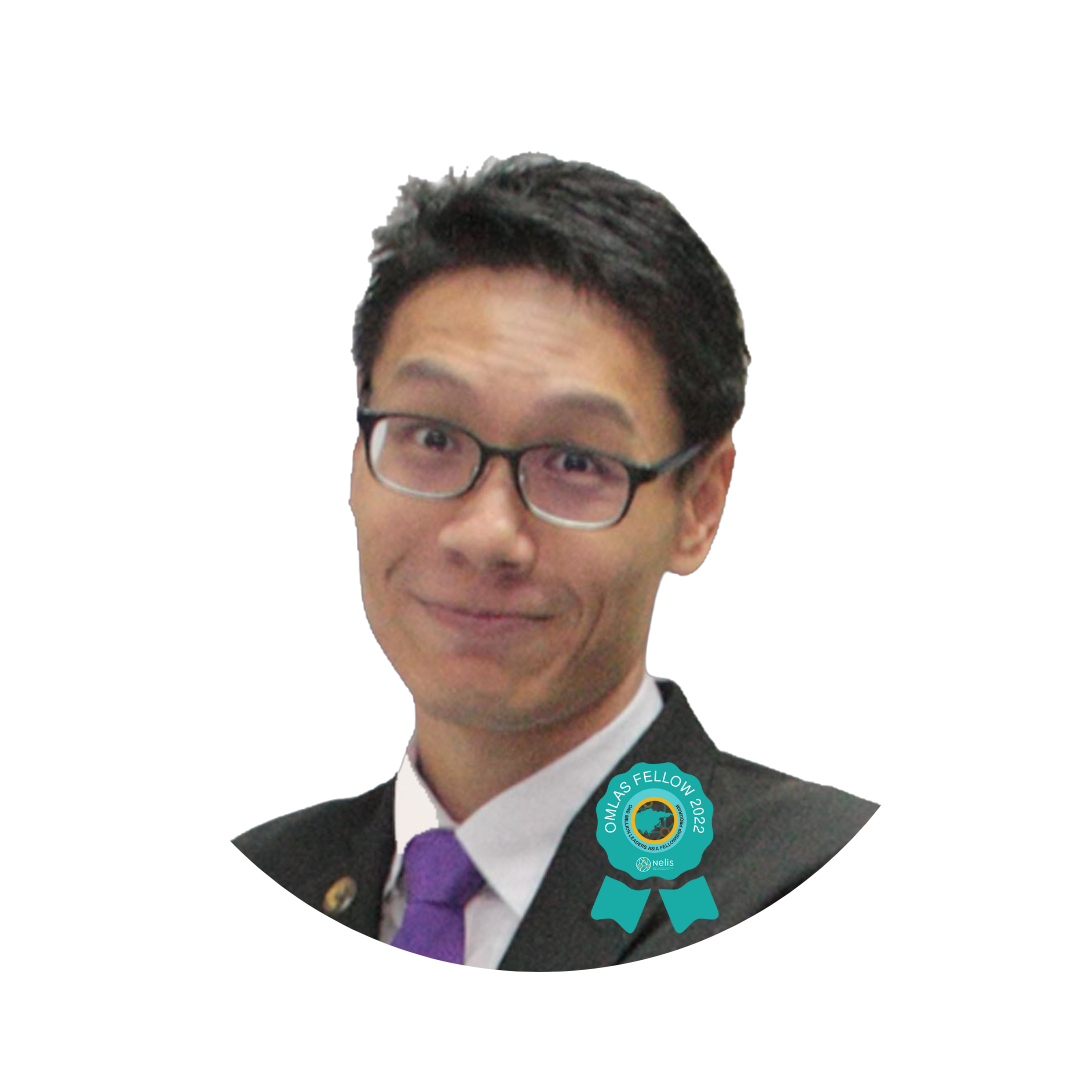 Jian Ming, Malaysia
An ardent believer in sustainability, Dr Jian Ming, more affectionately known as Ming, is a passionate traveller, vegan and activist in activities that create local environmental impact. He backpacked solo from Malaysia to Europe in 200 days, fostering deep friendships across two continents. He was the project manager for "The Biggest Collage Made by Recyclable Items" project that entered the Malaysia Book of Records. He is the founder of Aimpactz (www.aimpactz.com), a social enterprise focused on sustainability education and waste-as-a-resource (WaaR) projects. A notable programme is Aisuka.Life (www.aisuka.life), a community-driven endeavour that aims to reduce environmental waste by upcycling household waste items into upcycled products hand-made by local low-income women.
Ming is a Human Resource Development Corporation (HRDCorp) certified trainer, Project Management Professional (PMP® ), certified Business Success Coach, certified Neuro-Linguistic Programming (NLP) practitioner, SAP® Certified Associate, and a certified Laughter Yoga Teacher (Laughter Yoga International).
He holds a Doctorate in Business Administration (DBA), Master's degree in Business Administration (MBA) and Bachelor's degree in Food Technology and Bioprocesses.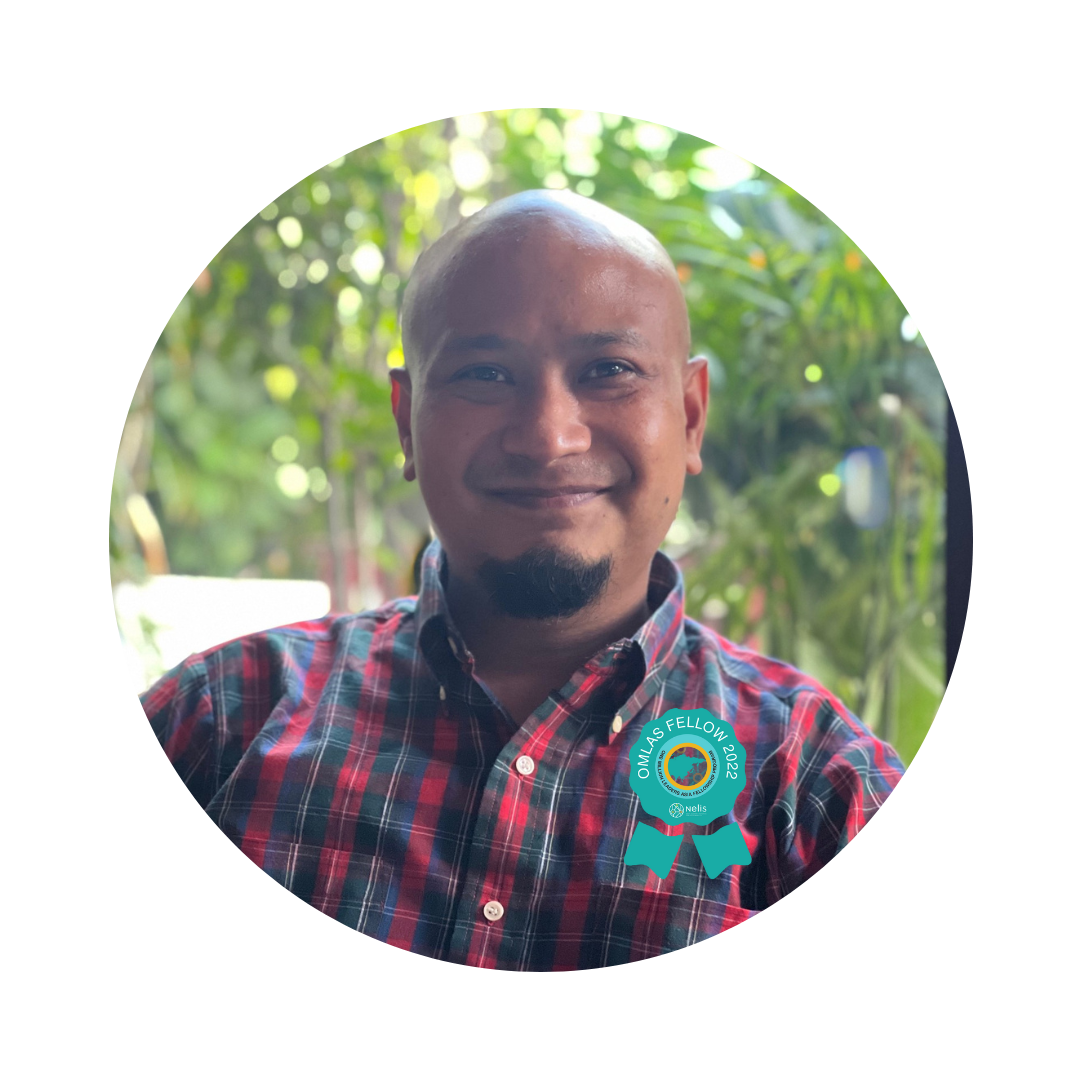 Nathaniel Bhakupar Dkhar, India
Nathaniel is a multidisciplinary researcher with the goal of promoting sustainable development, protecting the environment and empowering marginalized people.
He is currently a consultant with Mu Gamma. His expertise includes research, implementation, and capacity building in the areas of environmental management and sustainable development, river basin management, environmental pollution, solid and liquid waste management, and climate change. Prior to this, he spent almost 13 years conducting research on a variety of topics related to water and climate change for The Energy and Resources Institute, a non-profit research organisation.
He has worked on projects related to water and wastewater policy and management, integrated water resources management (IWRM), the water-energy-climate nexus, river basin management, cryosphere research, pollution, WASH, aquaculture, systems thinking, capacity building, water use efficiency, waste management, and sustainable development indicators. He has experience developing environmental, social management frameworks for the government of India and analysing the effects of climate change on water resources. He is a certified Miyawaki Forest professional by the Directorate of Environment, government of Uttar Pradesh. He is an Australia Awards alumni for 'Strengthening Water Security and Cooperation in South Asia' through Integrated Water Resources Management.
He is an experienced glaciologist specialising in field-based research to understand the impacts of climate change on the Himalayan cryosphere. He has led several expeditions to various Himalayan glaciers comprising national and international team members. He had received the Nehru-Grimsson Fellowship for studies in glaciology and climate change at the University of Iceland from Iceland President Grimsson. He also taught postgraduate students at The Energy and Resource Institute (TERI) University, specifically the Glacier Hydrology course, which included field training in the Himalayas.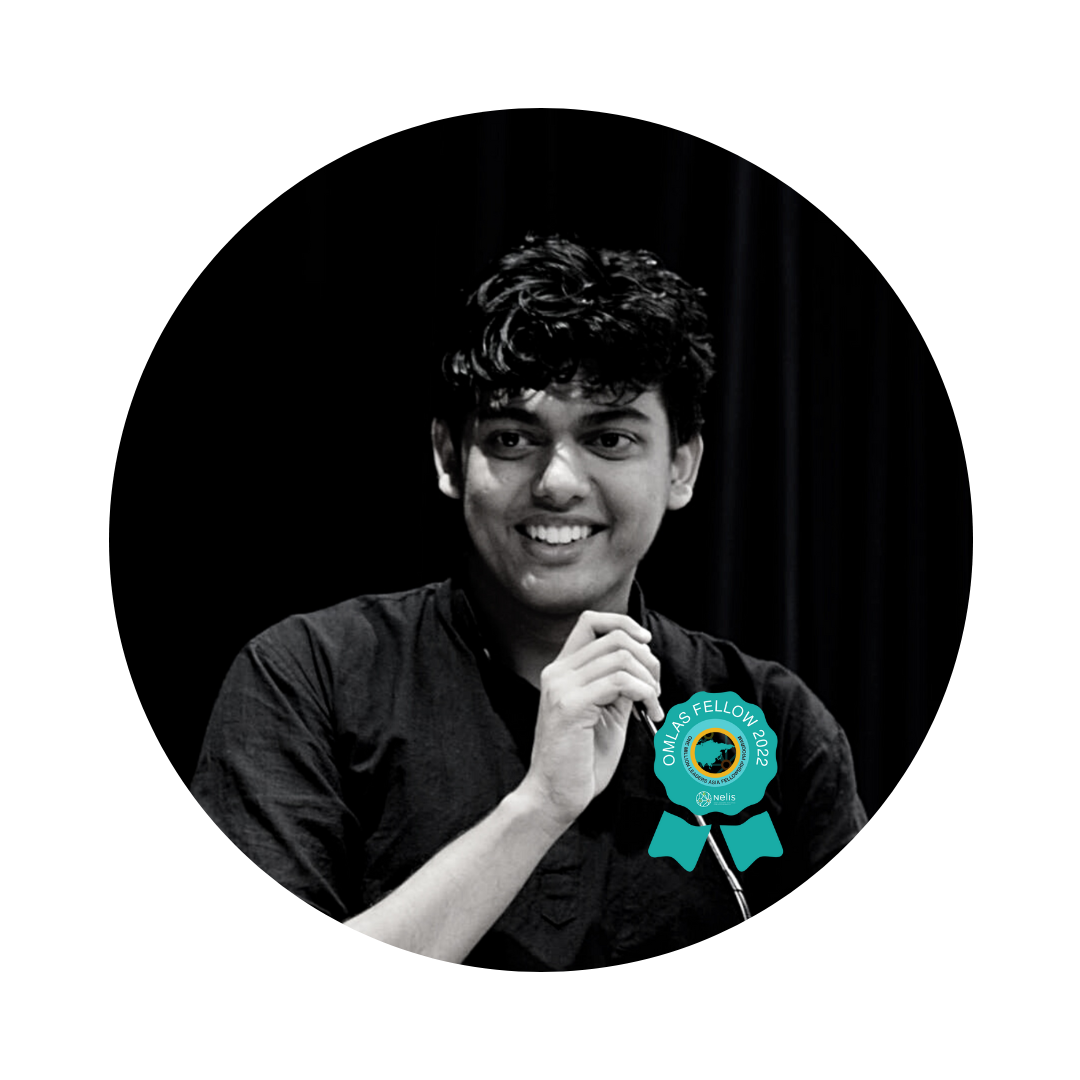 Navaneeth Ganesh, India
Techie turned fuzzy; Navaneeth is an engineer who found his calling in the impact sector.
Navaneeth is currently serving as a Mahatma Gandhi National Fellow for Bengaluru with the Ministry of Skill Development and Entrepreneurship, Government of India, and pursuing Public Policy and Management at the Indian Institute of Management (IIM) Bangalore. He works closely with the skills ecosystem at district, state and national levels, at the intersection of industry, academia and government ecosystems, to help develop and implement holistic skill development activities.
While in college, he volunteered in every area imaginable... from technical projects to college fests, putting together comedy shows and music festivals, and doing midnight tea distribution drives for campus security and everything in between!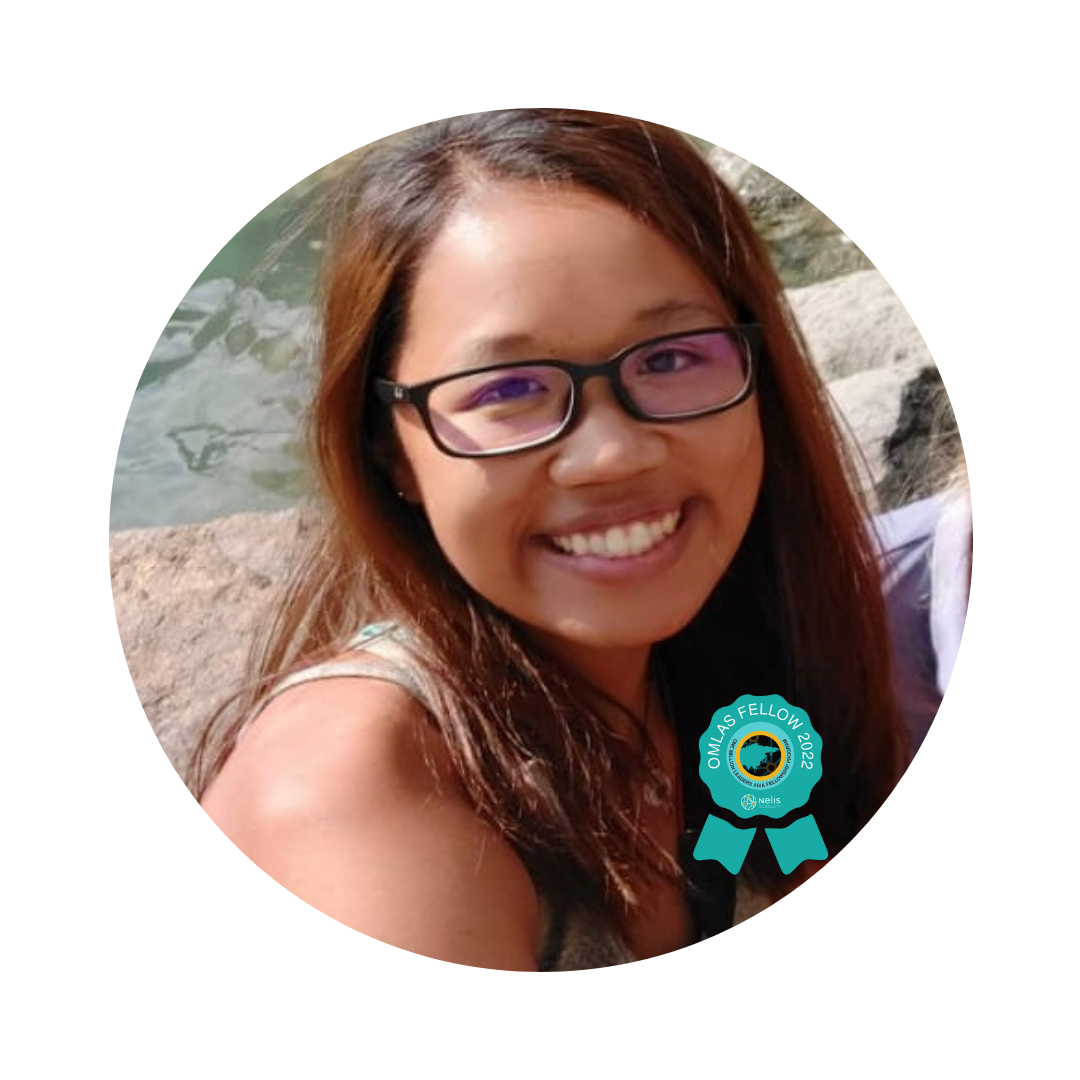 Rainbow Wing Sum LEUNG, Hong Kong
Rainbow is a conservationist obsessed with the ocean, sustainability, and climate. She is the founder of Sustainable Ocean Alliance Hong Kong - a marine conservation organisation - and a researcher in ecological engineering at the Eco-shoreline team, at the City University of Hong Kong. She focuses on conservation, coastal ecosystems, ecological engineering, ecosystem restoration, education and outreach, and innovation and entrepreneurship. She has had connections to the sea since her childhood, as she has the fishermen's ancestry flowing in her blood. After she completed her Master's in Conservation Biology and Bachelor of Environmental Studies in Australia, she came back to where she was rooted and worked for several local and international Environmental NGOs, including World Wide Fund-Hong Kong, Hong Kong Marine Ecological Association, The Nature Conservancy Hong Kong, Hong Kong Dolphin Conservation Society, CoalitionWild and Youth4Nature. She also served as a mentor at Bluepreneur Asia Venture for a start-up Bootcamp program. Rainbow is also involved in a range of climate action activities. She led the Asia Climate Rally in Hong Kong in 2020.
She has rich interdisciplinary experience in science, social science, and policy, as well as fieldwork across Asia-Pacific. Rainbow has been invited by various organisations and platforms for talks and sharing. She has been interviewed on numerous channels, such as podcasts and YouTube, especially by youth-led initiatives.
Rainbow believes conservation is a crisis discipline, and as a conservationist, she believes that we have to move along the uncertainties. It is vital that we rebuild the lost connections between humans and the environment.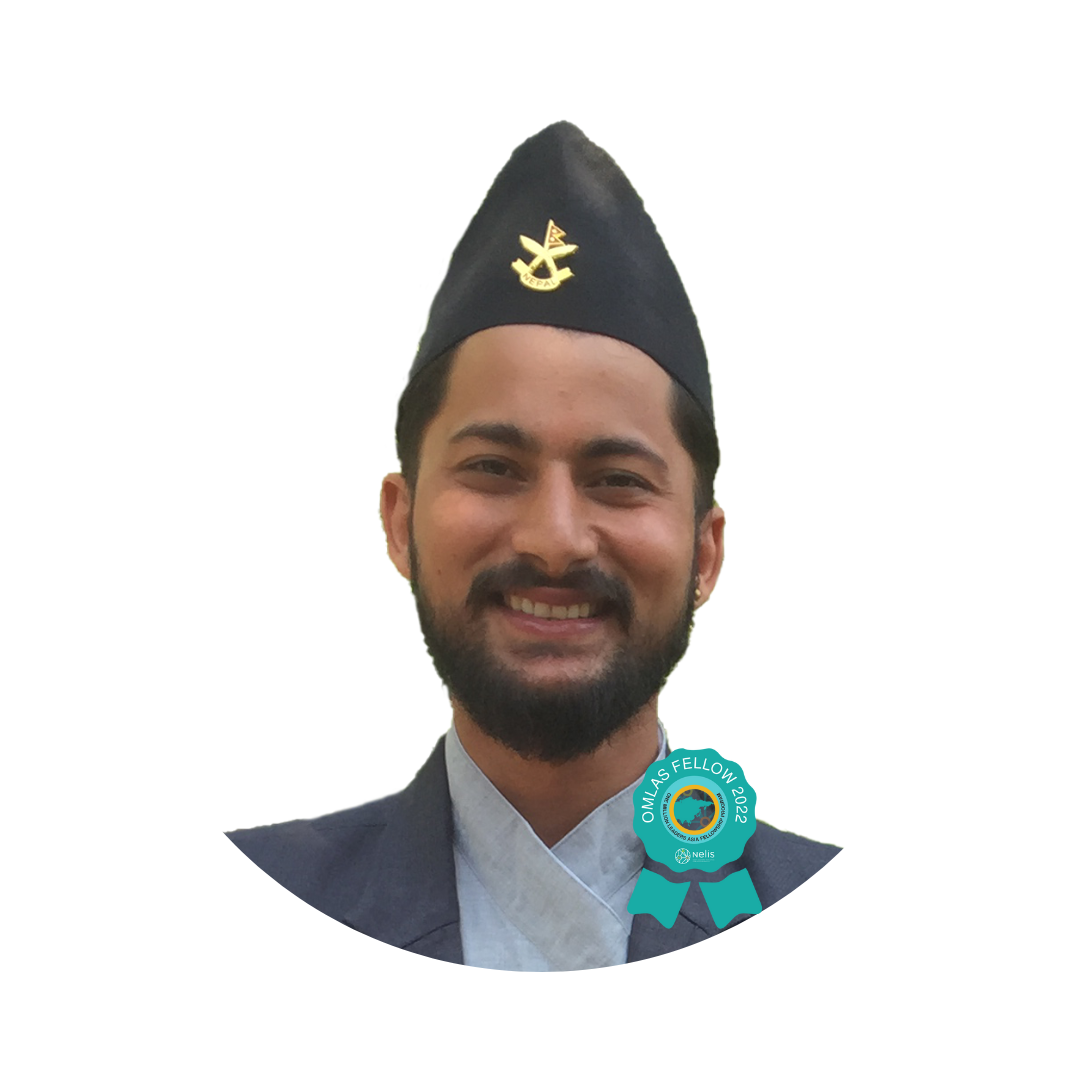 Sarad Pokhrel, Nepal
Sarad is currently pursuing a master's degree in plant pathology from the Agriculture and Forestry University Rampur-Chitwan Nepal. He is educating young minds by working as an agriculture coordinator for the diploma in Plant Science in one of the rural districts of Nepal called Rolpa. Sarad is the founder of the Facebook page entitled "I am with Farmer"(????? ??? ?), which helps to disseminate knowledge and problem-based solutions to farmers in their own language.
He is also acting as the Youth Ambassador of Real Food System and runs a campaign entitled "Safety in the use of agrichemicals" to check the hazards of chemical pesticides and fertilizers. He aims to educate and empower our feeders, the farmers, to build a more sustainable agriculture system.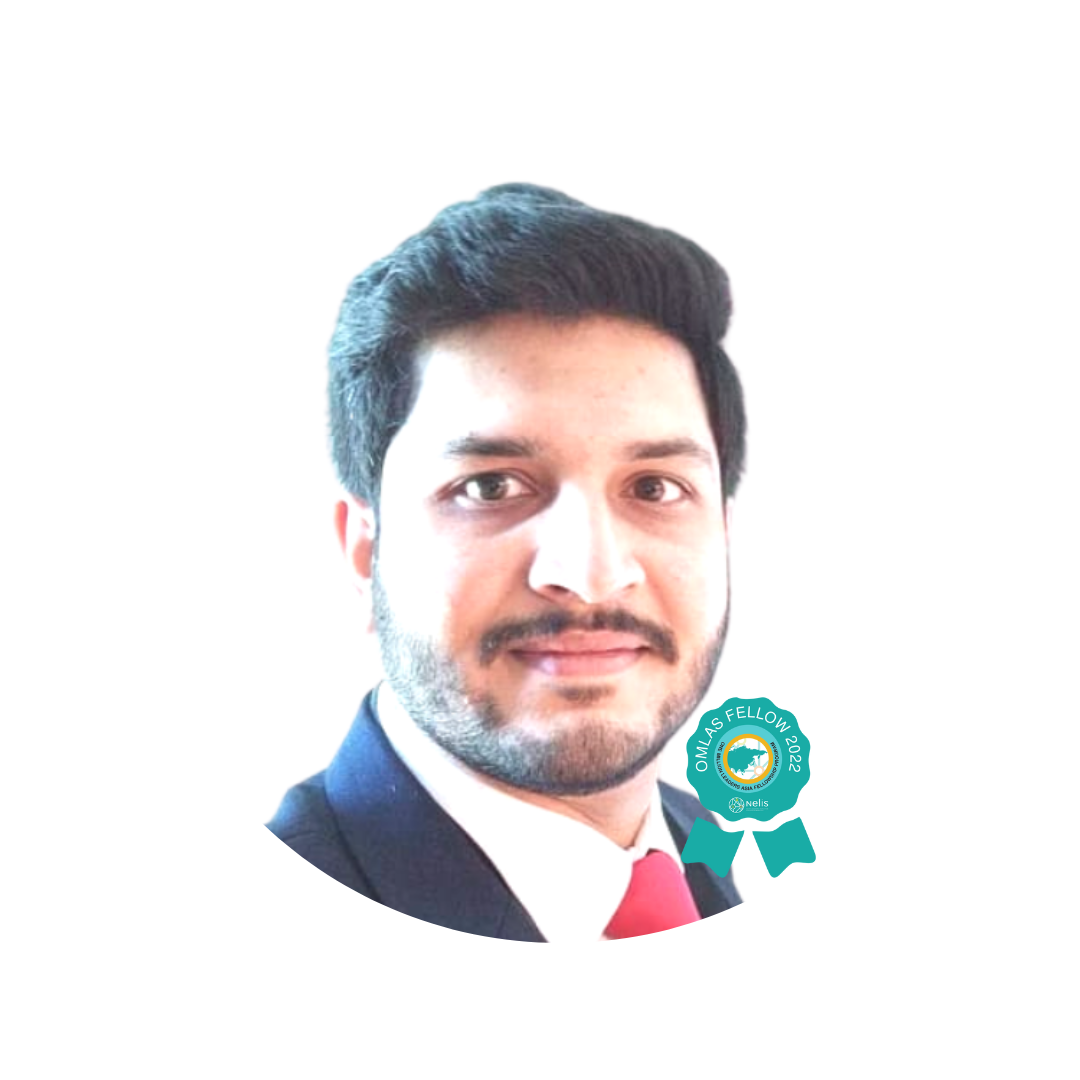 Sher Shah Khan Bangash, Pakistan
Sher Shah Khan Bangash is a sustainable development activist holding an MPhil in Development Studies. He has devoted 7+ years to striving for development on multiple fronts. He has diverse educational and work experiences and, over the years, studied more than 60 subjects through 4 degrees.
He is the founder and CEO of The Sustainability Front, a tireless SDGs advocate, a climate activist, a Youth Empowerment in Climate Action Platform (YECAP) Fellow and Movers Envoy. He works to empower youth at the grassroots level for SDGs activism and mentors leaders in sustainability across the globe.
The main question that keeps him going is: Will we leave a world that is both sustainable and livable for future generations? His motivation comes from the response to this question - We need to do more, especially have more collaborations for SDGs.
His primary purpose is to achieve global sustainability, which includes political, economic, social, and environmental sustainability. Along this path, he has amassed a strong multidisciplinary knowledge base.
His message to the world is: Each of us, I believe, has the power to shape a more sustainable tomorrow. Let's collaborate for Sustainability.
Shiwasish Singh Swar, Nepal
A firm believer in "Words may inspire, but only action creates change", Shiwasish is a social development enthusiast and aims to procreate and implement innovative ideas to resolve environmental, socio-political, and climate issues at the community level. With an M.Tech degree in environmental engineering, his key focus and interest lie in the circular economy, water and wastewater treatment, solid waste management, climate change and environmental economics. In his university days, he was an active member and later the advisor of a student club FECAM (Forum for Environment Conservation Nepal), and vice-president of the Nepal Student Union, at Kathmandu University. He is currently working as an environment safeguard officer in the South Asian Subregional Economic Cooperation (SASEC) Mugling-Pokhara highway improvement project. Apart from his passion for understanding anthropological and socio-political relationships with the environment, he also has a great zeal for travel, cultural exchange and politics.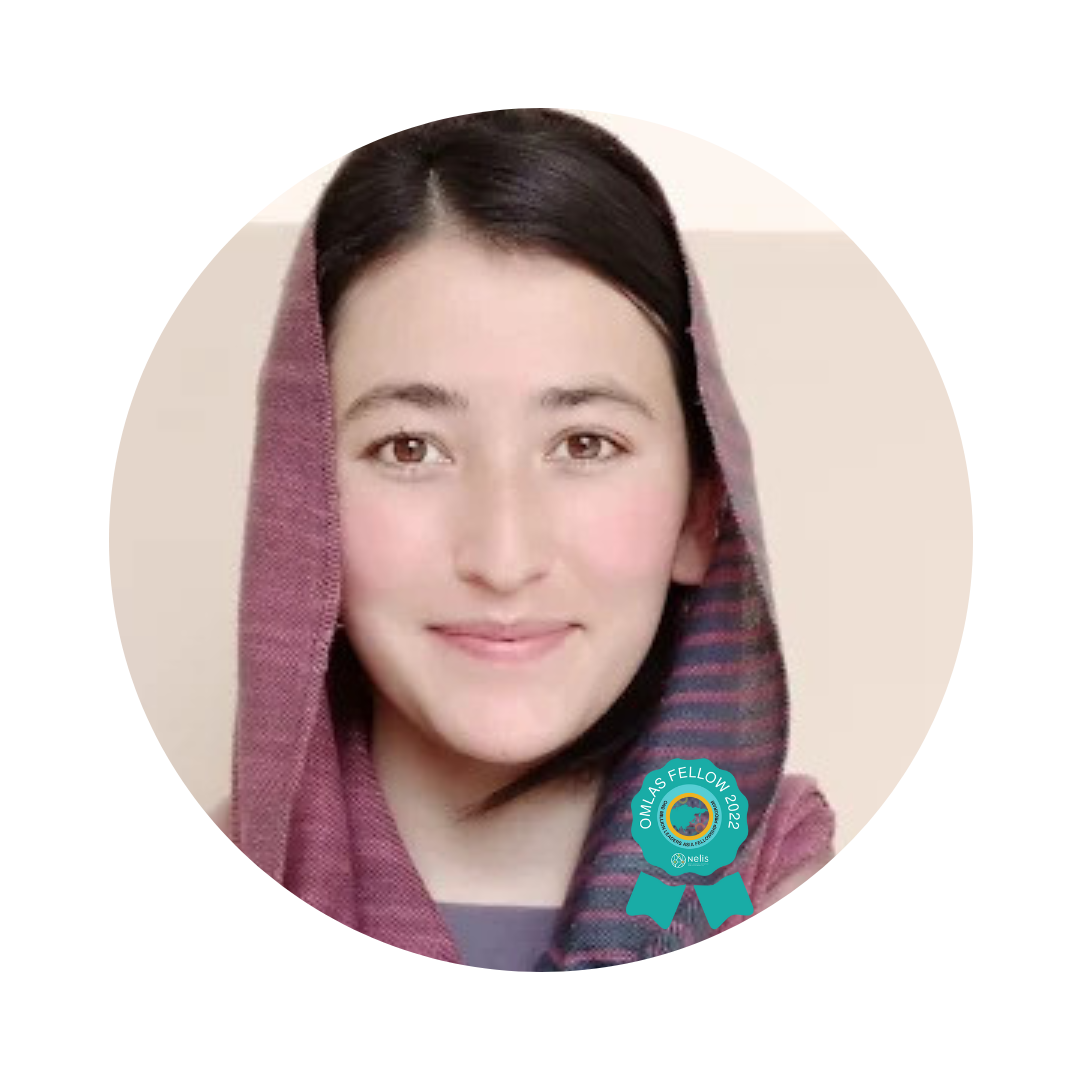 Bibi Taifa, Pakistan
Taifa is a very friendly, naturally bubbly, self-assured, and outgoing girl who graduated with a BS(Hons) in Chemistry from the Karakoram International University in Gilgit Baltistan, Pakistan. Taifa is from Misgar (the roof of the world), Gojal, Hunza, and Gilgit.
She was the sole representative of Pakistan from Gilgit-Baltistan to attend the Everest International Model United Nations (EIMUN) Conference in Kathmandu, Nepal, in April.
She is now working as a student leader, assisting and motivating pupils seeking scholarships and international education. Given that she belongs to the Pakistan Red Crescent group, she also enjoys volunteering.
She also has a senior guide position in the Pakistan Girl Guides Association which promotes girl empowerment.
Taifa hopes to expand opportunities for Pakistani youth and develop relationships with individuals worldwide.
Travelling, meeting new people, learning about various cultures, reading poetry, creating crafts, and cooking are some of her interests.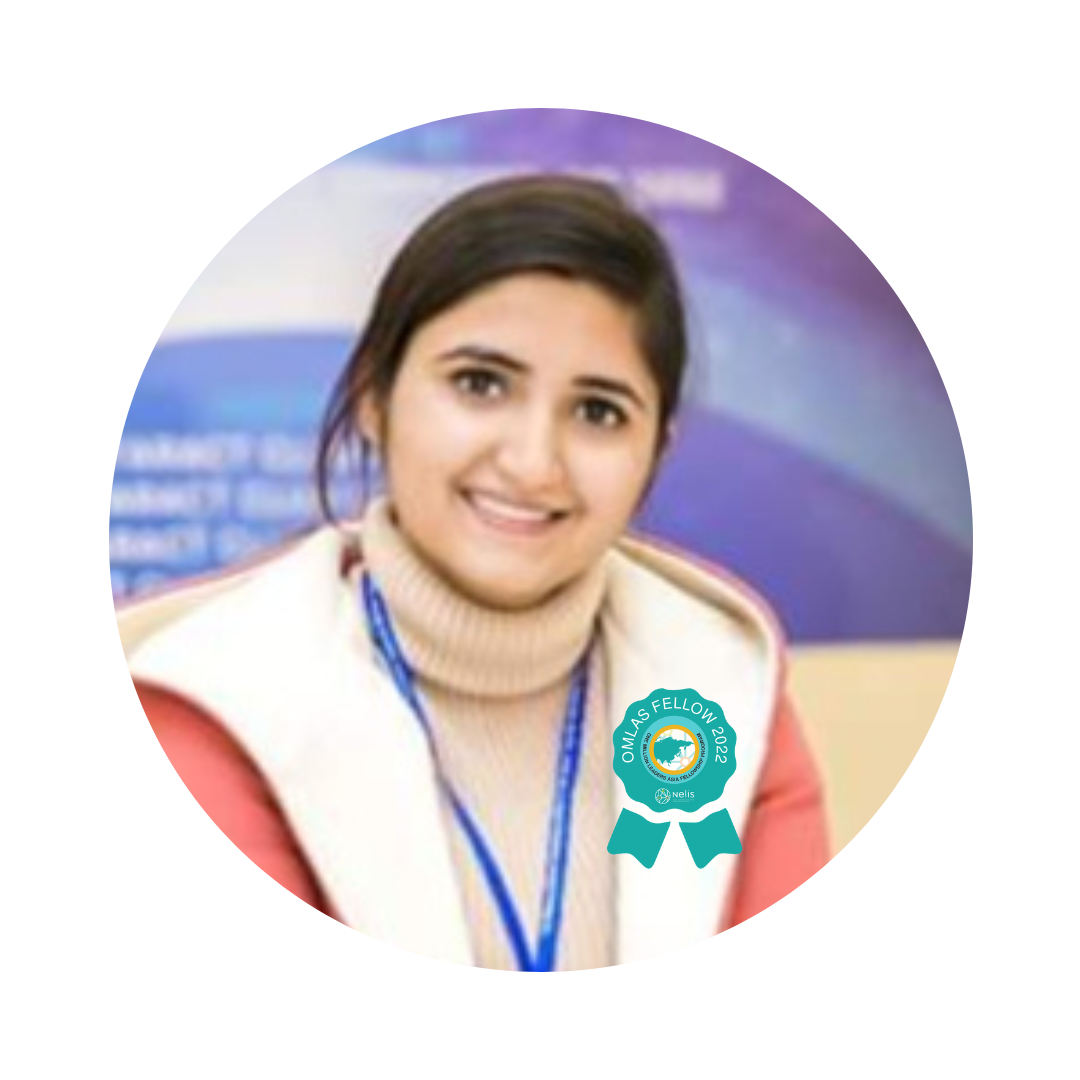 Usha Acharya, Nepal
Usha is currently doing her MBA-Finance. She worked as a Research Intern for two years and a research associate for three months at Institute for Socal and Environmental Transition (ISET) Nepal. She completed her B.Sc. in Environmental Science. She has done research on the "Socio-cultural and environmental impacts on cultural heritage sites due to earthquakes" for her thesis.
Usha has worked on various research related to Climate change, Biodiversity conservation, and Gender Equality and Social Inclusion (GESI). She has the capacity to do good literature reviews and has done many translations of reports for the preparation of manual reports for final projects. In addition, Usha is also an active member of a voluntary organization, the Rotaract Club. Currently, she is serving as the Past President and Adviser of the club. She has five years of volunteering experience in various community projects.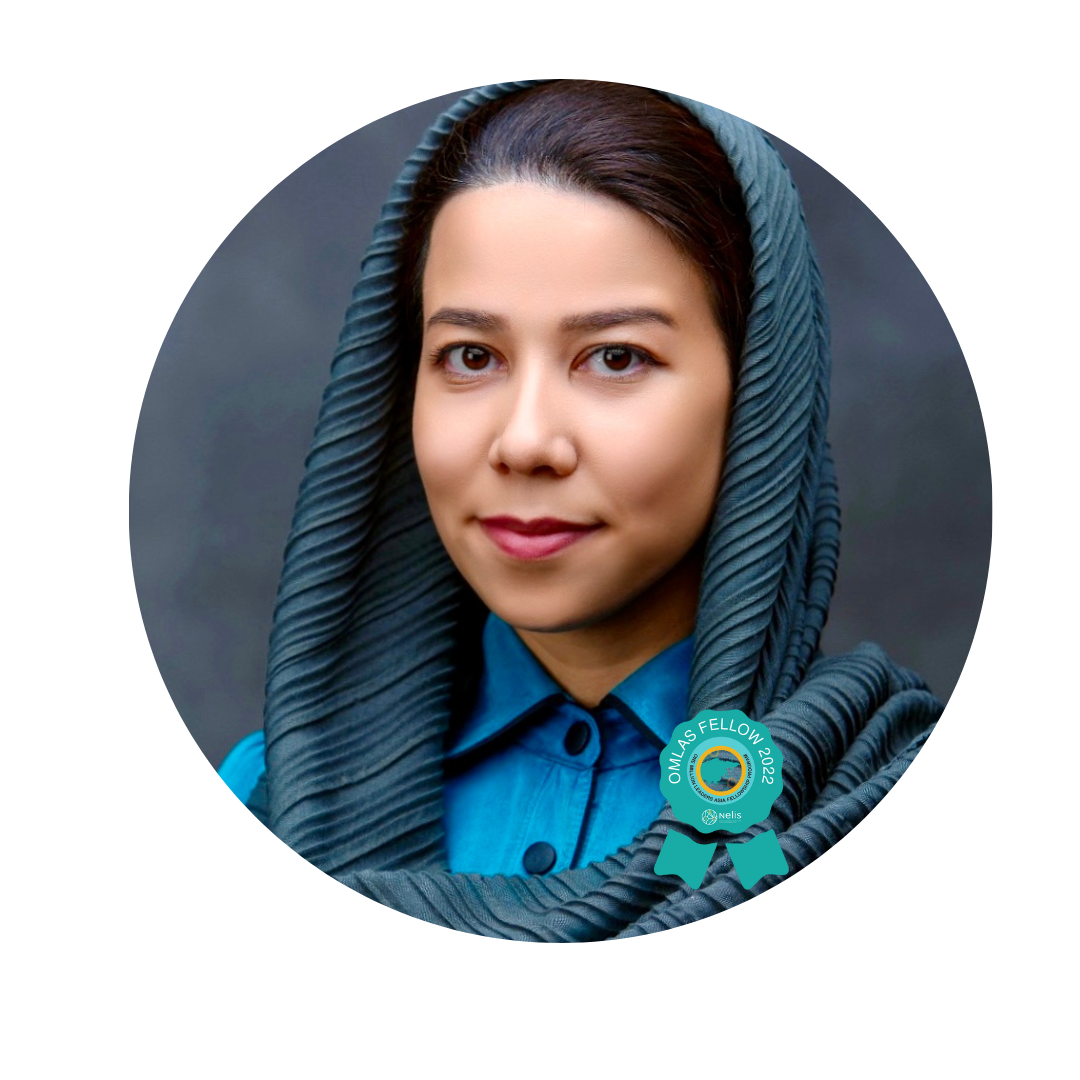 Yazjemal Orazmuhammedova, Turkmenistan
Yazjemal is a committed, energetic professional with more than ten years of experience in education and translation and 15 years of volunteering experience in community and youth development programs. She has a strong background in organizing, facilitating and training with a Specialist's (Hons) Diploma as a philologist and translator of the English Language from the Turkmen National Institute of world languages.
Currently, she is a club ambassador and a youth mentor of the Technovation Girls Program, aiming to empower young girls in sustainability leadership, tech literacy and entrepreneurship. She is the co-founder of Young Professionals Network Turkmenistan, which aims to help fresh graduates enhance their soft skills for professional development, and she organises networking events to connect people.
An active volunteer, she encourages young girls and people to pursue their dream careers regardless of their educational background by introducing them to open digital resources and opportunities. She leads a healthy lifestyle and advocates the importance of educated motherhood and professional development.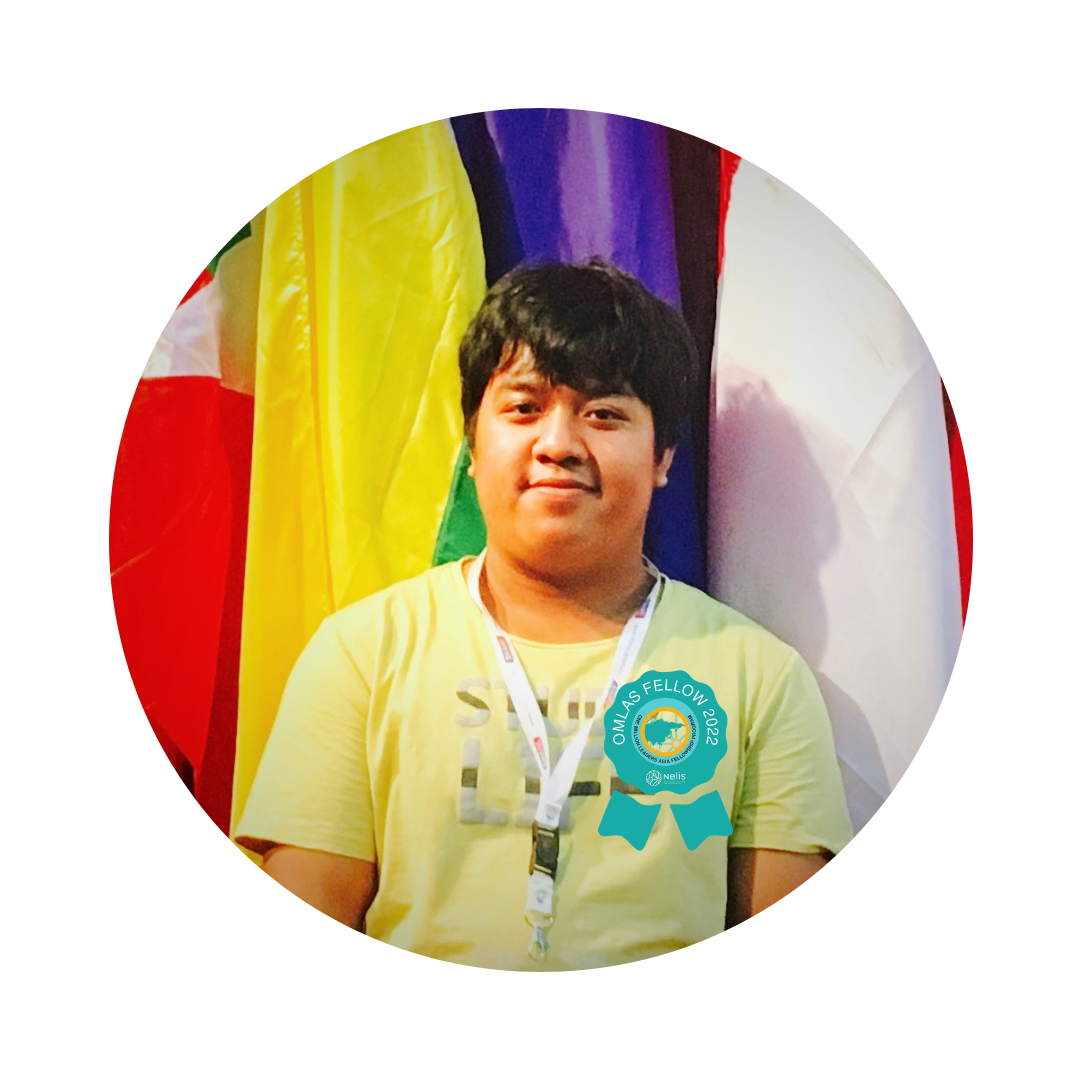 Zaw Myo Htet, Myanmar
Zaw is a young graduate student from Myanmar. When he graduated in 2019 with a Bachelor of Science (Hons) in Industrial Chemistry, he had a strong interest in community development programs at the local and regional levels. After graduation, Zaw developed an interest in research and development to advocate sustainability. He worked together with Southeast Asian fellows in an effort to support community empowerment and sustainability in the region. His previous community projects were based on sustainable development goals mostly connected with the environment. Zaw is currently the Head of Operations and Logistics at the ASEAN Youth Community for Household Hazardous Waste (AYCHW). He has three years of project and volunteer experience in project management, monitoring and evaluation, public outreach and partnerships, and logistics.